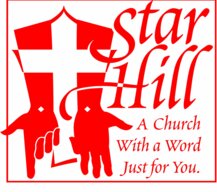 Rev. Lynwood C. Spell, Pastor
1400 NORTH FOSTER DRIVE
BATON ROUGE LA 70806
(225) 925-3133
Finance Specialist Job Description
Job Title: Financial Specialist
Reports To: Deacon Board
Position Status: Hourly, Part Time, 20 hrs/week
Salary: $24.00 hour
Purpose:
The Finance Specialist maintains the church financial records, prepares financial reports, payment of accounts, employee payroll, process ministry check requisition, church taxes and other duties as assigned. Confidentiality is a core requirement for this position, as well as a passion for serving others.
Major Responsibilities and Essential Functions
I. Tracking Contributions
1. Entering Tithes & Offerings from Envelopes
2. Entering tithes & Offering from PayPal
3. Entering Tithes & Offering from Faithlife
II. Payroll
1. Print Timesheets Monthly (administration, custodian, musicians, security)
2. Tabulating Timesheets Bi-monthly (custodian, musicians, security)
3. Processing Compensation Bi-monthly (i.e., checks & direct deposits)
4. Obtain signatures on all timesheets
III. Account Payable
1. Track checks written and cleared
2. Track electronic payments (i.e., Bill Pay, Online Payments, Telephone Payments)
3. File paid Invoices
Major Responsibilities and Essential Functions (Con't)
IV. Ministry Check Requisition Process
1. Verify available funds
2. Ensure receipts calculate
3. Process payments
4. File paid requisitions
5. Prepare Quarterly Statements
V. Tack Expenditures (Budgeted vs. Actual)
VI. Monthly Financial Report for Deacon Board
VII. Quarterly Financial Report for the Congregation
VIII. Quarterly Tax Forms/Payments (941-Federal / L1-State)
IX. Annual Tax Forms / Payments (1096 – Federal / L3-State)
X. Annual Membership Contribution Statements
XI. Reconciliation of QuickBooks
XII. Annual Report Filing for Secretary of State
XIII. Other duties as assigned
Position Requirements
· Degree in accounting, with minimum 3 year experience preferred
· Knowledge of payroll processing and tax preparation preferred
· Attention to detail and problem solving skills
· Proficient in the use of Microsoft skills: MS Word, Excel, PowerPoint, Outlook
· Excellent time management skills and ability to multi-task and prioritize work.
· Excellent written and verbal communication skills
· Able to maintain confidentiality and professionalism at all times
· Having a servant's heart
Schedule: This is an hourly part-time position working 20 hours a week. Days worked to be determined.
Submit your resume to administration@starhillbaptistchurch.com